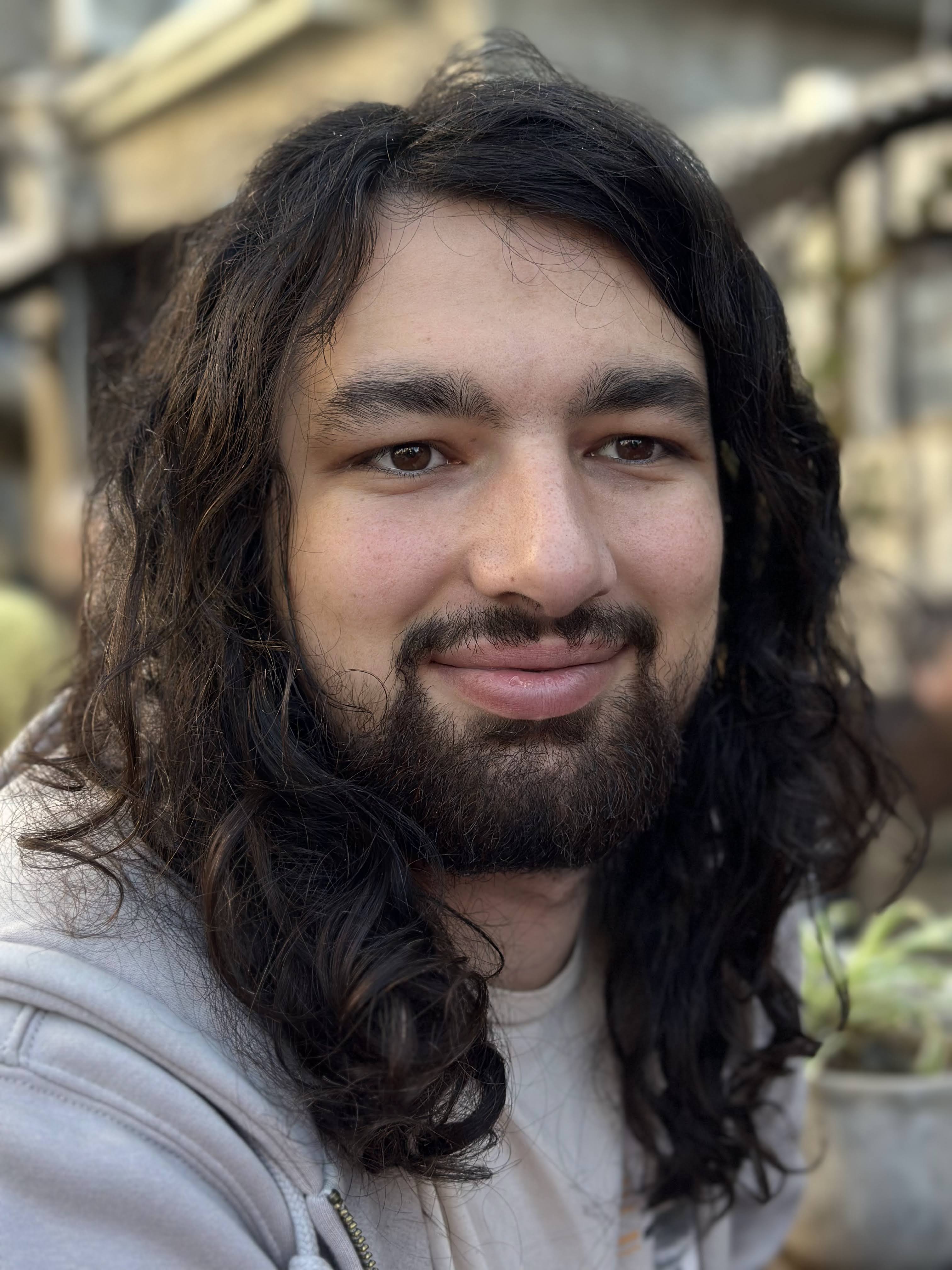 Lidow Complex, room 309
Technion
Haifa, 3200003
I'm a Physics Ph.D. student in Technion, advised by Netanel Lindner. You can find more details about my experience in resume.
Research interests: I'm interested in condensed matter theory of strongly correlated materials and, in particular, topological phases as well as application of deep learning and self-supervised learning in physics. Currently, I focus on edge modes and interfaces in topological states, e.g., fractional quantum Hall, Kitaev spin liquid, p+ip superconductors. I also have a Telegram channel where I post links to research I find interesting.
Previously: I finished CS M.Sc. in Technion, advised by Alex Bronstein, Avi Mendelson, and Chaim Baskin, and studied reduced supervision in computer vision (in particular, self-supervised and semi-supervised learning). I was a research intern in Creative Vision team in Snap Research in Summer 2020, working on 3D reconstruction trained on single 2D views with Olly Woodford and Sergey Tulyakov. Before that, I was part of Rothschild Technion Program for Excellence and received double B.Sc. (CS and Physics+Math, Cum Laude) from Technion. In 2017, I participated in Google Summer of Code under OpenCV organization.
news
| | |
| --- | --- |
| Jun 10, 2022 | The Beyond the Imitation Game Benchmark (BIG-bench) pre-print is finally on arxiv! This is one of the most important recent developments in LLMs, and I'm very happy I contributed to it. |
| Mar 28, 2022 | Our team "Barren plateau inhabitants" with project "Simulation of anyons within the toric code model" based on "Realizing topologically ordered states on a quantum processor" won second place at (out of 46 submitted projects) at QHack 2022 Open Hackathon IBM Qiskit Challenge. |
| Mar 2, 2022 | Our paper "End-to-End Referring Video Object Segmentation with Multimodal Transformers" (MTTR) got accepted to CVPR 2022. |
| Jan 13, 2022 | Our paper "Weakly Supervised Recovery of Semantic Attributes" got accepted to CLeaR 2022. |
| Oct 4, 2021 | Our paper "Contrast to Divide: Self-Supervised Pre-Training for Learning with Noisy Labels" (C2D) got accepted to WACV 2022. |